BGS Space Weather Activities
The Geomagnetism Team of the British Geological Survey (BGS) has long experience of monitoring the Earth's magnetic field, at its magnetic observatories, providing reliable, real-time high quality data products and services, geomagnetic activity forecasting, and related space weather research.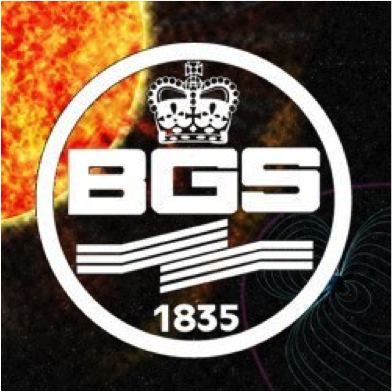 BGS's space weather activities include:
Real-time 24/7 operations, data processing and delivery of products and services from three UK magnetic observatories and six observatories elsewhere around the world
Monitoring and Analysis of Geomagnetically Induced Currents (MAGIC)
Real-time geomagnetic activity index derivation and delivery (e.g. Kp, Ap and Aa)
Next day local K indices for production of definitive Kp, Ap and Aa (by International Service for Geomagnetic Indices)
Daily space weather forecasts for three-days ahead for oil and gas industry, power transmission companies, researchers and the UK Met Office
Daily magnetic activity forecasts and aurora alerts via social media to the public
A Geomagnetic Information Node for INTERMAGNET (www.intermagnet.org), helping to ensure the global provision of real-time magnetic observatory data
Warning of extreme space weather events for the UK Government and National Grid
Real-time, 24/7 data supply for the oil and gas industry to aid directional drilling and well-bore placement
Geo-electric field measurements to aid in the evaluation of and development of models for MAGIC
BGS's space weather research portfolio includes:
* Modelling geomagnetically induced currents, including
Ground conductivity
Ionospheric current models
Electric field models
Models of the electrical transmission grid system
* Prediction of solar and geomagnetic indices used in atmospheric density models for LEO satellite drag calculations
Linear (autoregressive) and non-linear (neural net) prediction algorithms
3-hourly kp, ap and daily Ap, F10.7 indices
At our stand you can find out more about BGS's activities.
For more info, visit us at
www.geomag.bgs.ac.uk
.
Contact
Thomson, Alan W.P., Team Leader, British Geological Survey, West Mains Road, Edinburgh EH9 3LA, United Kingdom, awpt@bgs.ac.uk