Don't forget to come visit our radio antenna's in the coming weekend!
Join us on 9 and 10 of September at the Radio Astronomy Station of Humain, in Wallonia, to celebrate Belgium's rich and diverse heritage. This station was founded in 1953 by the Royal Observatory of Belgium to house the very first Belgian radio telescopes dedicated to observing the Sun.
In the 1960s, a solar interferometer of 44 radio telescopes was constructed and operated up until 2001. Today, the station continues to host radio and optical experiments to observe the sky, the Sun, the Earth's space environment and its atmosphere.
This is the first time this station will open its doors to the public, where you will be able to stroll along the two north-south and east-west axes of the old interferometer, see the old control laboratory, discover the history of the site and its observations, and learn everything about the current scientific activities, which also include optical and meteor observations.
There are activities for children and foodtrucks for hungry visitors. 
Bring your family, friends, and neighbours, to embark on a captivating cosmic adventure!
Dates: 9th-10th September 2023 during the Heritage days
Time: 10h -18h
Location: Rue de l'Observatoire, 6900 Marche en Famenne
An access map and the locations of the different activities can be found on the Observatory's website.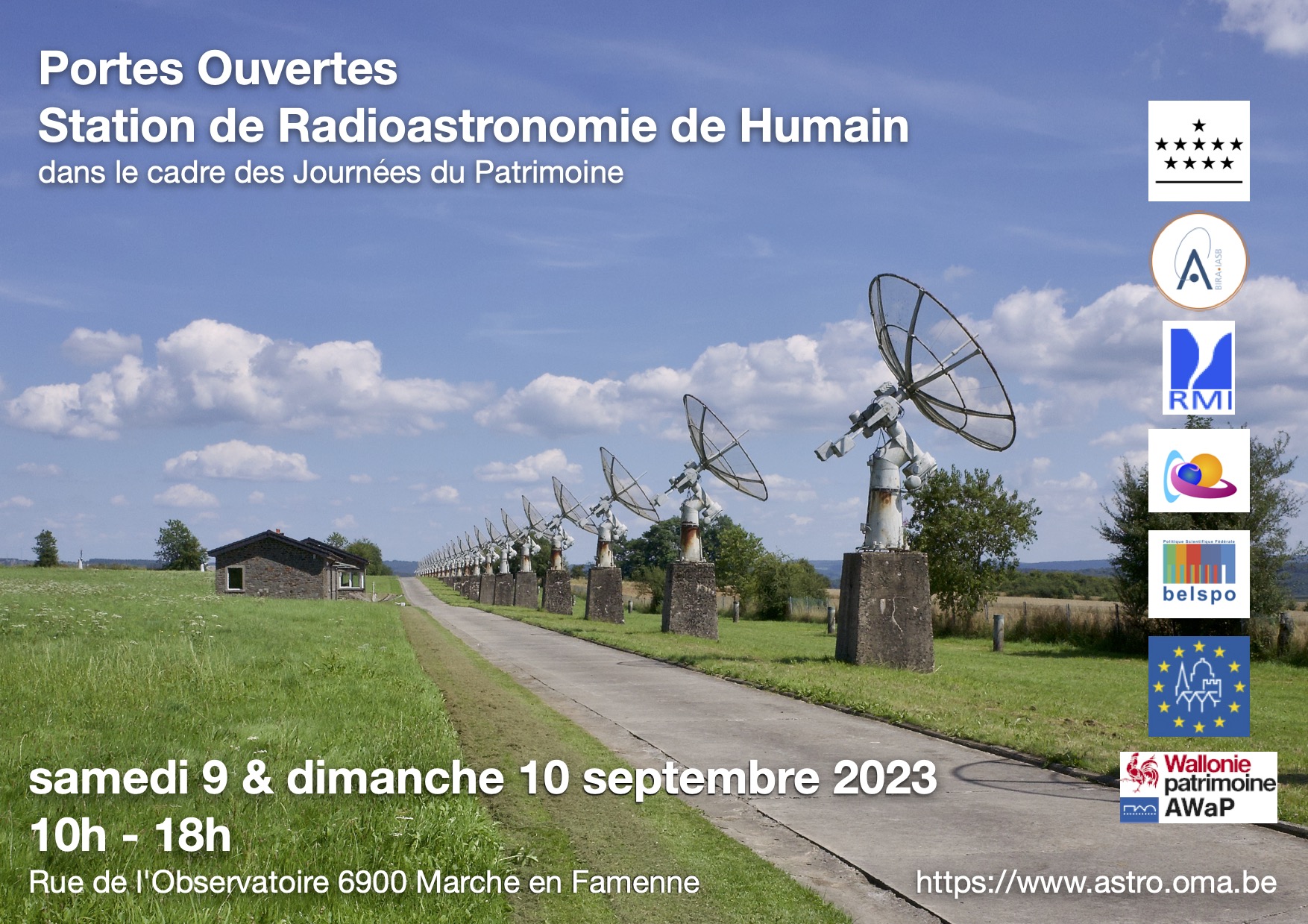 With the support of SONUMA historical video archives.
Submitted by EDH on Fri, 2023/09/01 - 16:40