On June 10, 2021, a partial solar eclipse took place. Our telescope SWAP onboard the satellite PROBA2 could see the moon sliding over the Sun several times. 
For this occasion, we organised a solar eclipse challenge with 12 questions related to PROBA2 and SWAP. The answers were hidden in this EUV image of the solar eclipse.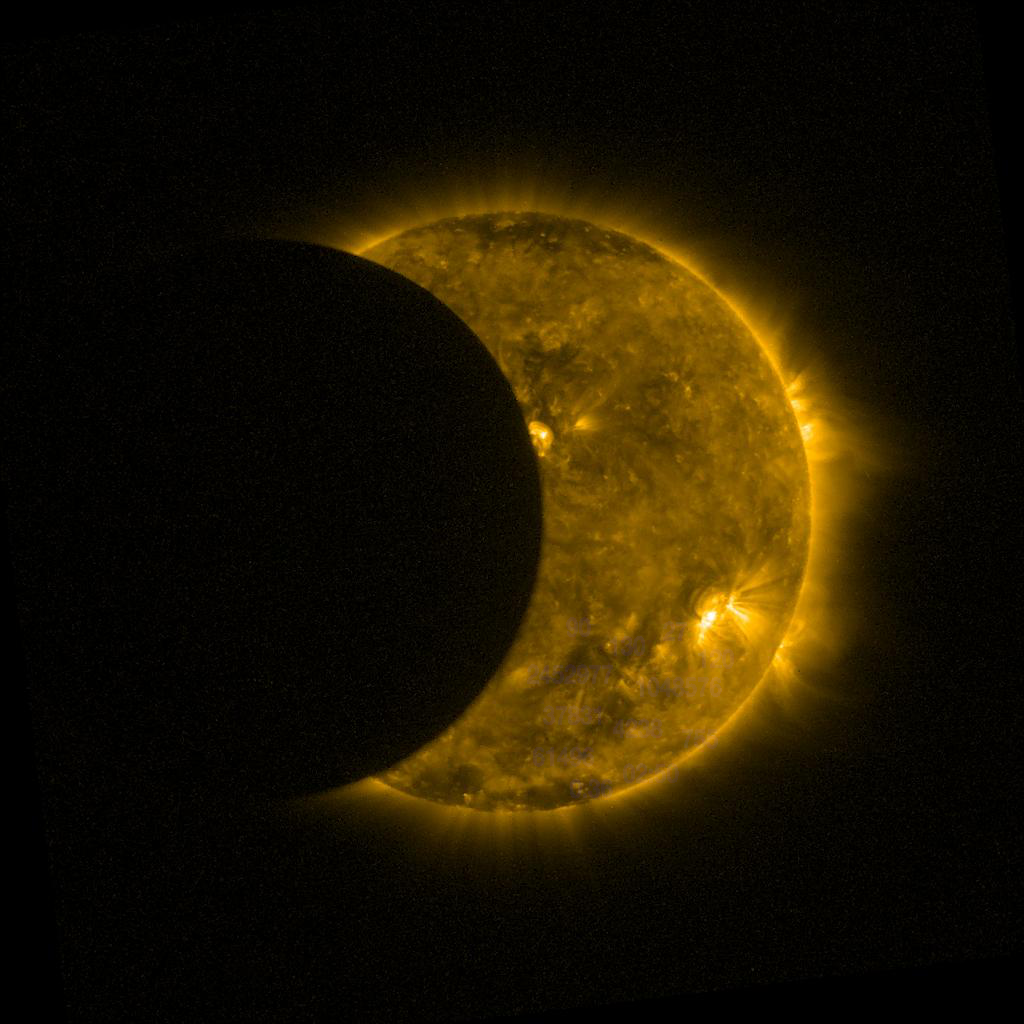 The trick was to play with the blue values of the image.
The challenge has finished. Congratulations to the winners and thanks for participating!
For the answers to the questions, check out the PROBA2 website.
Submitted by PV on Tue, 2021/06/22 - 12:47